When you step inside Coco's Bakery and Restaurant be prepared for a sensory overload. From the delightful aromas wafting in from the kitchen to the endless array of delectable desserts, your mouth will water as your tummy grumbles urging you to grab a seat and get to ordering. Luckily, one of Coco's cheerful hosts is always ready to show you to a booth or table and provide a menu depicting the wide assortment of fresh, homemade style food to choose from.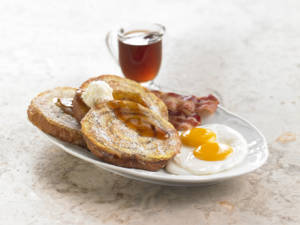 Now, this is where it gets tough. What to order when everything looks so good? It'll be difficult not to just tell your eager waiter, "One of everything!" Known mostly for its breakfast options – do not forget to try the Cinnamon Roll French Toast – you might not know that Coco's also offers just as many delectable lunch and dinner choices like fresh, never frozen burgers and hand-crafted sandwiches. You can also order wine, beer or champagne with your meal.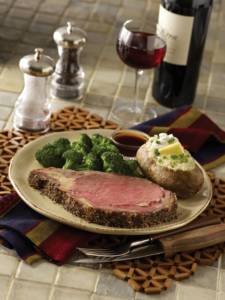 And, as if that daily menu isn't tempting enough with favorites like Spicy Asian Chicken Salad or authentic St. Louis Style BBQ pork ribs, hand seasoned and slow roasted until they are fall off the bone tender, don't forget to also consider the seasonal specials and promotions. This menu contains a variety of seasonal foods such as Fresh Peach German Pancakes or the Peachy Burger + Pie Combo featuring a variety of flame-grilled burgers to choose from with a side and a slice of pie! The weekend brings fresh Prime Rib special that is roasted and hand carved to deliver the most tender and flavorful Prime Rib entree.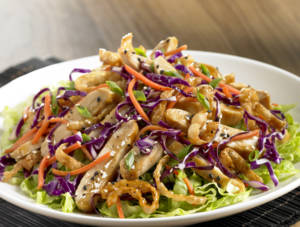 These appetizing selections look a little heavy for you? Coco's has you covered with Coco's Healthier Choices. Choose between three different, just as enticing healthier menus. Fit & Lively offers five entrees, such as the Bistro Salmon with Fresh Tomato Relish or Greek Feta Salad, with 600 or fewer calories. The Gluten Free menu items are made without the addition of gluten. And Sodium Conscious adds flavor without all of the salt, which you won't miss with how good the Seasoned Sirloin Steak and Lemon Pepper Salmon taste.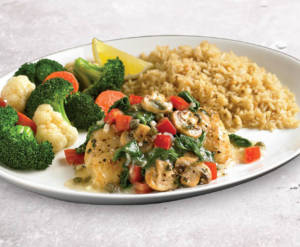 Lunch or dinner with grandma and grandpa? Make sure they ask for an invite to Club 55. This menu offers affordable, high-quality entrees and healthier options for everyone 55 and above. From country fried steak to classic spaghetti, wild caught cod, and the cheeseburger combo. These options harken back to a simpler time when food was made with purpose, tasted fresh, and didn't break the bank.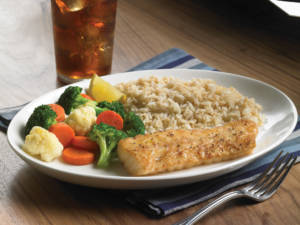 Coco's hopes you brought the kids with you because they can eat breakfast, lunch, or dinner for under $7.00, drink included. The smiley face pancake is always a favorite for even the pickiest of eaters. Lunch and dinner include carrots with house dressing and a side. Child entrees include all those time-tested favorites like grilled cheese, chicken strips, or spaghetti. So good you may catch yourself eating off their plate!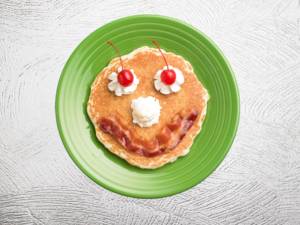 With its corporate meeting room in the back with free WIFI and your favorite, fresh comfort meals being served by friendly staff, it's easy to see why Coco's Bakery and Restaurant is also a favorite gathering place for so many local clubs, groups, and businesses in the area. But don't take my word on it, ask anyone of Coco's repeat customers. They're easy to find. They're there every week!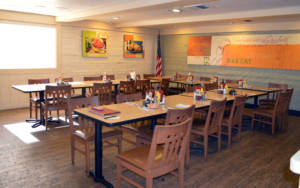 As if this all wasn't enough to convince you to log off, get in your car, and drive over to Coco's right now, we haven't even mentioned the best part of the meal: freshly baked, home-style pies! So, make sure you leave a little room because Coco's is not just a family friendly restaurant it's also a bakery! They serve signature pies year-round, like Apple, Cherry, and Chocolate Cream or choose from seasonal options like Fresh Peach Cheese, Pecan, and good, old, reliable Pumpkin Pie. Like the sign says, Pie Makes Everything Better!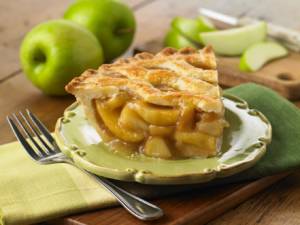 What really sums up Coco's Bakery and Restaurant in Sunrise MarketPlace is was what restaurant manager, Valerie, said to me when I asked her what makes Coco's so special.
"First off, making all my guest completely happy. Providing great service and good food so when they think of breakfast, they think of Coco's!" Valerie continued, "If I do that, then we are successful. If I make people feel like they got a good value for the money that they spent, because people work hard for their money now a days, so if they come in here and spend their money I want them to feel like they got an excellent meal, served by nice people. That, to me is success!"
We agree with Valerie.
So, why are you still here? Put whatever you're reading this on down and head over to Coco's Bakery and Restaurant today. A smiling face will be there to greet you and seat you. And while the food and service at Coco's will definitely keep you coming back again and again, the pies will make you never want to leave!
Coco's Bakery and Restaurant
 7887 Madison Ave, Citrus Heights, CA 95610
 Monday – Friday, 6 AM – 10 PM
Saturday –  Sunday 7 AM – 10 PM.
(916) 966-0707
Serving the Citrus Heights Community for over 35 years.