Santa Clause is coming to the District, and he wants to see how you color your Gingerbread house!
Break out your crayons, markers, or coloring pencils, as it is time for the 2021 Holiday Coloring Contest. Brought to you by Sunrise MarketPlace and Sunrise Mall. We would love to see how you make his coloring sheet stand out.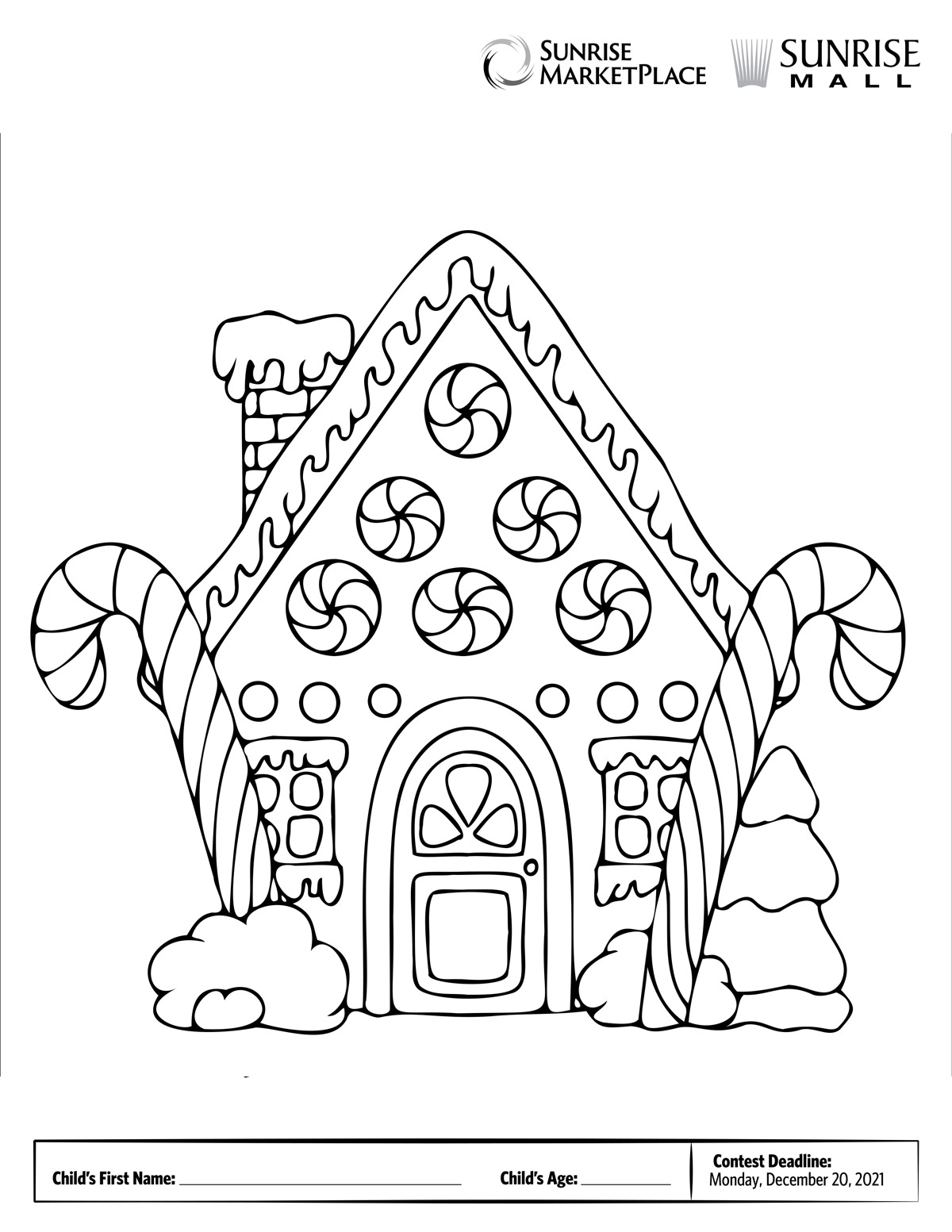 The coloring contest is open to kids 13 years and younger. We will pick two winners at random every Monday starting November 29th, 2021 to win $50 gift card to a predetermined store in the Sunrise Mall. We will pick our last two winners on Monday, December 20th, 2021. Print out your coloring sheet or pick one up at the Sunrise Mall Office. One entry per child, duplicate entries will be disqualified.
Drop off or mail in your completed coloring sheet to:
Sunrise Mall
Coloring Contest
6166 Sunrise Mall
Citrus Heights, CA 95610
Or you can email your scanned coloring sheet to: Brooke@sunrisemallonline.com
Contest Rules
One Entry Per Child. Contest open to children 13 years and younger. Sunrise Mall and Sunrise MarketPlace are not responsible for lost mail. Entries must be received between November 29th through December 20th. Entries can be dropped off at the Sunrise Mall Office (M-F 11am – 5pm), or Emailed to brooke@sunrisemallonline.com, or Mail to: Sunrise Mall 6166 Sunrise Mall Citrus Heights, CA 95610. Use only crayons, markers or colored pencils. No paint, glitter, stickers or etc. Two entries will be picked at random weekly.